NATIONAL MIDDLE SCHOOL DUALS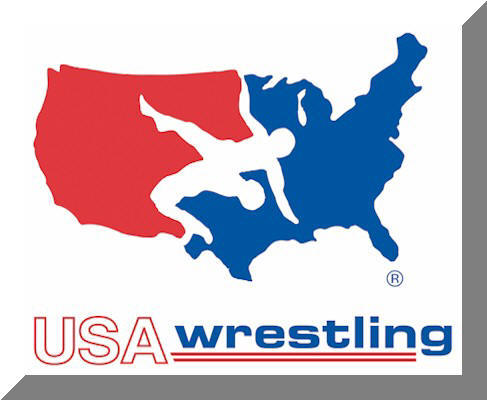 WEIGHT

CLASS

2006

Wrestler's Name/Club or Town
Record @ Danville

70

Kitt Jeffries/RC Westside
0-7

75

80

Tyler Carver/Huron
1-6

85

Chris Knudson/Huron
1-6

90

Chance Scott/Pierre
0-7

95

Kyle Higgins/Winner Mat Pack
0-4, Injured

100

Derrick Walraven/Huron
1-6

105

Tyler Sarringar/Pierre
1-6

110

Kris Klapprodt/RC Westside (AA)
7-0

115

Lyman Mahaffy/Belle Fourche
4-3

120

125

Jesse Docken/Winner Mat Pack
1-6

130

Andrew Iddings/RC Westside
0-7

135

Ted Wonnenberg/Winner Mat Pack (AA)
6-1

140

Blair Sinclair/Gregory
1-6

150

Kyle Larson/Mitchell

Nick Schramm/Winner Mat Pack

5-2

0-4

160

Jayd Docken/Winner Mat Pack

Blair Sinclair/Gregory

4-2

2-4

175

Terrance Maier/Pierre
5-2

190

Dylan Donahue/Winner Mat Pack
2-4

215

Mason Reidesel/Madison (AA)
6-1

275
| | |
| --- | --- |
| Team | Result |
| Kansas Blue | Lost 12-79 |
| Nebraska Red | Lost 15-91 |
| Ohio Stallions (Purple) | Won 69-41 |
| Illinois Bronze | Lost 26-80 |
| Ohio USA | Lost 22-81 |
| IESA Top Dawgs | Lost 30-80 |
| Ohio Black Lightning | Won Criteria 53-53 (most falls) |
Observations:
Team SD took a group of 21 wrestlers from across the state of South Dakota. They were probably not the best at every individual weight class, but they wrestled with a lot of heart and "want to".
There were 21 teams, and all teams, except for SD & Wyoming, had qualifiers for their teams. Most had to be state champions to be considered.
Many wrestlers did better than their records show. Jesse Docken's 6 losses, for example, were all very close matches. Overall, Team SD wrestled 5 overtime matches, and several more, especially against Kansas Blue, were very close matches.
To have 3 wrestlers earn "All-American" status is awesome. Team SD definitely turned some heads and gained some recognition for our state at the top middle school dual tourney in the country.
[ Up ] [ Middle School Duals ] [ State GR/FS ] [ Northern Plains Kids/Cadets ]