I was born in Winner, SD on June 22, 1972. I am the second oldest of 5 siblings: Lisa, (46), Myself (44), Gail (39), Phillip (34), and Mary (31). My parents, Bill & Kris Ringstmeyer live on a farm near Winner, SD.

Lisa is married to Tony Dorschner, and they live in Pierre with their two children AJ & Haley.

Gail is married to Derris Buus, they have 3 kids: Taylor, Torre, and Tyan. Taylor is attendng BHSU

Phillip is also married to Kendra (Muhs), and they have twin girls: Kali & Dani, and another daughter Kori

Mary recently graduated from Black Hills State University and works at the Silverado/Franklin in Deadwood.

As for me, I graduated from Winner High School in 1990, from there I went to South Dakota State University where I majored in Health, Physical Education, and Recreation and Geography Education. I also was a 3 time letter winner for the Jackrabbits' Wrestling Team where I earned Academic All-American honors for the 1994-95 season.

After graduating from SDSU in December of 1996, I took a teaching and coaching job at Bon Homme High School in Tyndall, SD for two years. I enjoyed teaching American History and Freshman Phys. Ed. there. I was also the assistant wrestling coach for the 1997-98 wrestling team that finished second in class B wrestling. The second year I was the Head Coach, and we finished 13th. I also coached junior high football. The highlight of that was beating Vermillion in the 8th grade game 3-0 in 1998, and then going on to beat Yankton a week later.

In the Spring on 1999, I was hired by United South Central School District in Wells, MN to teach senior social studies and to coach freshman football and varsity wrestling. This was a challenge that I enjoyed, and I learned a lot from this experience. Most importantly, I made several new friends in a new place that I was not familiar with.

In the Spring of 2001, I was given a job teaching Middle School Science for the Winner School District in Winner SD. My duties also included coaching MS football and HS Wrestling.

In the summer of 2006 I made the move further west to Hot Springs, SD. It has been a lifelong dream of mine to live in the Black Hills, and I am definitely making the most of it.

Shortly after the move to Hot Springs, I met Nina Doyle, who teaches in the SPED department. We hit it off very well right from the start, and we had a beautiful lake-side wedding on August 30 of 2008: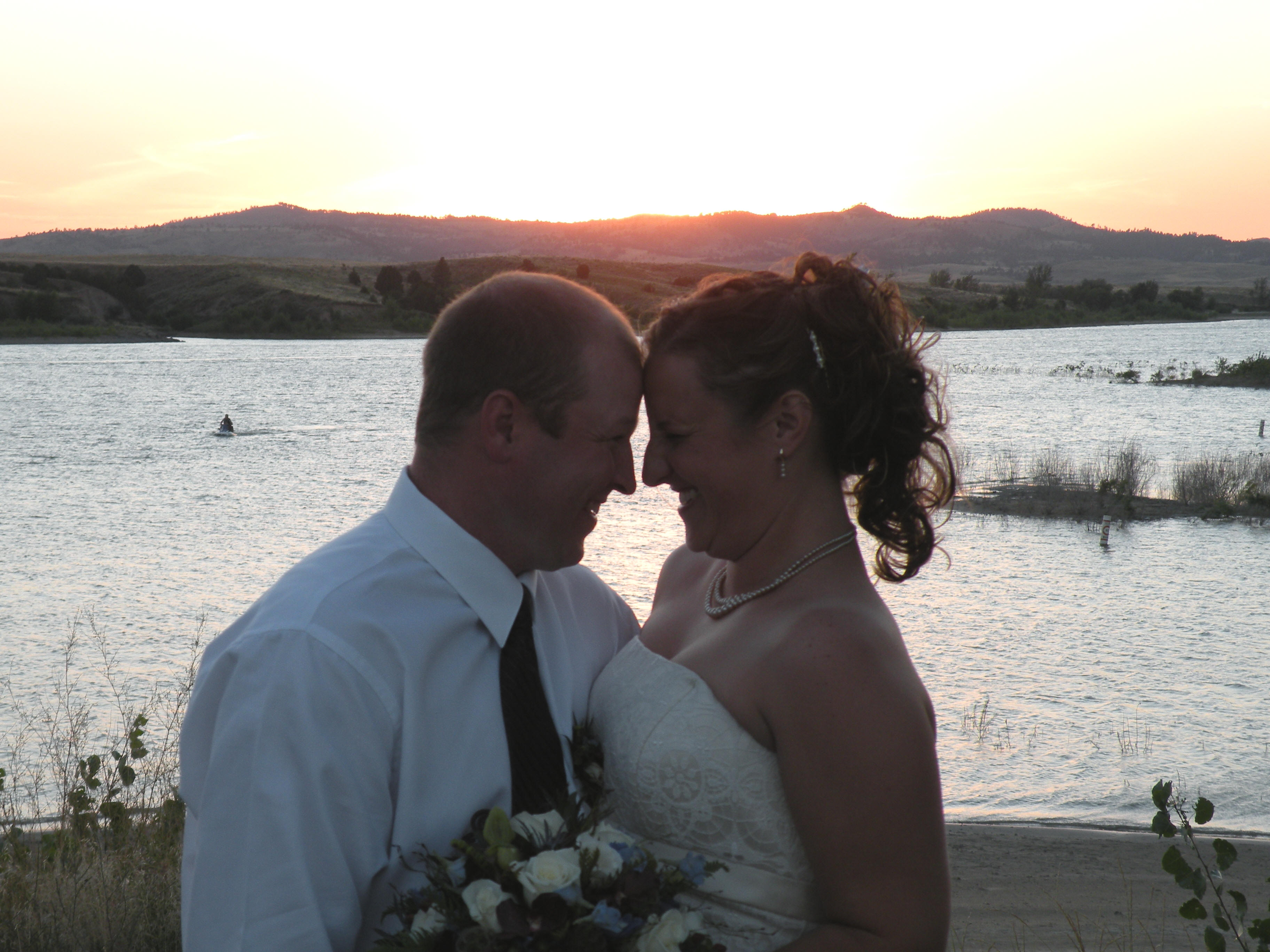 I the time since we've been married, we've moved out closer to the beautiful location of or wedding. We have 2 beautiful children Layton (5), and Willa (1). Layton is a kindergarten student at Bethesda Lutheran School and enjoys pretty much all the things I do (Proud dad moment), and Willa has me completely wrapped around her finger.
With the (limited) extra time I have I enjoy hunting, golfing, and I recently renewed my childhood hobby of fishing. On my days off, I help out on the family farm which is 2 miles east of Winner, SD.
Of all the things I do, I devote most of my time to wrestling. Some call it fanatical, but to me, wrestling IS the greatest sport in the world, not only because of its qualities as a sport, but also the life lessons young athletes can learn from going through something so challenging.
"Keep Wrestling"
"Work Hard, Stay Strong, Live Long"
Please view my personal photo gallery as I try to keep it updated with interesting pictures of everything I do.